Were Do YOU Stand on the Funding Spectrum & Is the US Gov. on YOUR Side as a Minority/LGBTQ+ We are.
Updated: Sep 8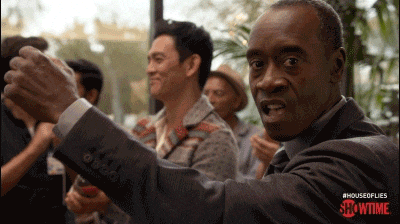 Now most Financial Company claim it is Illegal for them to Base any Funding/Loans on one Race, such is NOT 100% and they know it...they state this for the mere purpose solely based of YOUR race, YES this show the mere actions of RACISM at its lowest form, but it happens even in the 21st Century and it will continue to occur, unless we SPEAK UP AND SAY ENOUGH IS ENOUGH, and CLOSE YOUR ACCOUNT AND GO TO A MORE FAVORABLE BANK THAT SEE YOU FOR YOU, AND NOT YOUR SKIN COLOR OR RACE.
Now, we at Best Buy Financial Services Company (TM) may not be a Bank, nor a Mortgage Company yet we can do everything within what we do to say YES! to YOUR Funding/Loans and/or Startup/Venture Capitol Funds...NO one like to hear the WORDS of a O-N, no any any language...so if we can get YOU YOUR funds we will within a just and reasonable time frame understand that what we do is by ONLINE ONLY, and is NOT WALK-IN, PERIOD, so if YOU would rather go into YOUR Local Financial Company please feel free to do just that.
Everyday, if not years we see many minorities as well as LGBTQ+ folks tell us that their banks told them "NO!" to them getting the funding/loans, while we said YES! concerning the same deal...we tell our NU/NEW Clients that most banks are very OPEN and NOT RACIST, while others are but they hide it but not well, some think they do a very good job at it, but they don't and we being honest tell the NU/NEW Client they are just as guilty for refusing to see SUCH, but that is the PAST and we are "NOT" about the past, but the FUTURE and we tell the NU/NEW Clients to go to the government website www.spcptoolkit.com * , if they don't understand the current situation, as they may wish to consult with an ABA Licensed Attorney(s) (at their own expense) on the subject matter(s) @ hand.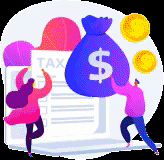 * also for a TRUE Government Site of the Dept. of the Treasury go to www.ustreas.gov for more UP TO DATE INFORMATION concerning those who are ECONOMICALLY DISADVANTAGED INDIVIDUAL(S), ET AL this site is again a TRUE U.S. Government Website that is and can assist/help in YOUR basic understanding the SPCP concerns @ Hand - understand such is NOT Legal, nor is it financial that YOU MUST go to YOUR Own Attorney(s) and/or Accountant(s) who can provided YOU with further information beyond that concerning this site and it meaning(s) when concerning the Statue(s) and the Current Cited Laws and Regulations @ Hand...this site is again BARRED from giving any LEGAL ADVICE concerning any Act(s), Action(s) and/or Inaction(s) when directly concerning the Funding, Loans and/or Investment Parts that is 100% YOU and YOU ALONE.