The Feds are Back at it...& they mean Business on the Economy & Inflation, but we are ready are YOU.
Updated: Sep 23
YES! Interest Rates went up again this time a quarter of a percent or just 0.75% and somethings like YOUR credit cards, borrowing money, food and more is just a little more expensive, but is manageable when done correctly, as well as taken very seriously by both Traditional and Non-Traditional Commercial Financial Companies within the Entire USA, now as we at Best Buy Financial Services Company (TM) have been watching the Treasury Department and its "NO" BIG Secret that in some cases the Treasury Department was going to rise the Interest Rates and knowing the Treasury Department more is to come, yet the Stock Market is/are down due to this we are NOT SHOCKED AT THIS NEWS, but somehow they were, but the down fall at the Stock Market was somewhat very LOW IN NATURE, and due to the Economy and Inflation fast at work had a few Investors SCARED AS HECK AT THAT IS HARD TO DO - THAT IS SCARE AN INVESTOR, because these guys/girls don't scare easily...so, we at Best Buy Financial Services Company (TM) feel YOUR pain(s), but this is only temporarily a fallback we will bounce back and we will be better way better, too, if not today, but in the future and the FUTURE is sooner than YOU think.
Yes! we see that the PAIN of Food Prices going Up is hard, mostly on those on fixed income, as well as the POOR/MIDDLE CLASS within the Minority and LGBTQ+ Communities, but this is a cake walk, this is NOTHING NU/NEW in our communities, YES it hurts and sometimes, if not all the time is stressful and depressing, but somehow we make it and we do it for ourselves and those we love, like our wives, husbands, kids, parents, et al...NO! we at Best Buy Financial Services Company (TM) cannot promise YOU that neither the economy, nor inflation will NOT effect YOU, nor YOUR Family members and/or YOUR Employees, nor their Family members, but we after 39 year plus years can lessoning the OUT RIGHT PAIN the rise in the Interest rate and turn it to YOUR favor and will it, YES its going to cost YOU a little, but in the long run its going to be a BETTER WORLD, understand N-O, no we are saying that in some way we are a miracle worker just the opposite we are about helping YOU in the BEST way we can and doing it going to cost us, so YES! we put some of that costs/fees, yet the fees/costs are LOW IN NATURE and we will forward YOU and Itemized bill of the actual costs/fees of whatever tools/services YOU utilize to correct the problem(s) we are only asked to correct, no more.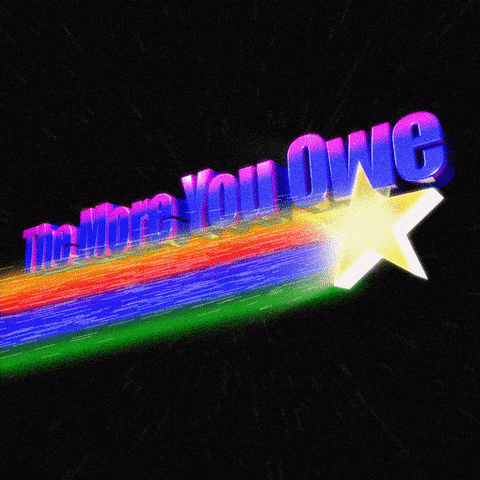 Now sometimes without using our services we have this thing called Mothers/Dads Love - first Compare Shopping for a better deal on Food Prices, if YOU can, but if "NOT" walk through the store first and see the numerous items within the food store and prior to any purchase compare what YOU actual need to feed YOURSELF and those YOU call Family Members, and if YOU have Coupons use them, saving is a PLUS and a MUST...also go to a FOOD BANK, if YOU can their is/are no shame when it comes to feeding YOURSELF or YOUR Member Members, remember kids, nor your wife or husband care about were the food came from , as long as they get to EAT, and we at Best Buy Financial Services Company (TM) hate to endorse a food item(s), but this KOOLAID(R) is the Old/NU/NEW BOMB and the taste is Excellent and EASY to make and it has all the Vitamins a family will ever need to survive and Roman(R) Noodles are a Great meal it excellent with all the cool things in it and its allows YOU to be the Inventive within the Kitchen, and some taste good, while others do NOT, and understand NOT everything is a Roman(R) Noodle, just because it was made in the USA, I as the CEO of the company made that error and now I cannot even donate the food, no one wants it, so again a "Mothers/Dads Love".
Also the RENT, as well as mortgage payments are higher, but just maybe we can help YOU OUT ON THE RENT SIDE OF THINGS, we know some very good People, that are NOT associate with Best Buy Financial Services Company (TM), they are 100% NON-PROFIT and they are a 501(c) (3) Tax Exempt and some of them will HELP YOU and they don't ask for any type of UPFRONT FEES/COST for what they do and/or offer, please understand whatever they do is very limited in nature, but they just might be able to again help YOU with YOUR RENT, the mortgage part is another story, but if such is available out there we at Best Buy Financial Services Company (TM) will find it and we will ask the any and all the questions we feel YOU would ask, but until than we at Best Buy Financial Services Company (TM) does offer a LOW INTEREST RATE PERSONAL FUNDING/LOAN PROGRAM to Low Income NU/NEW Clients up to $USD 50,000, sometimes more, THIS IS NOT NON-PROFIT AND YOU MUST PAY IT BACK...and we will NEVER keep YOU in the dark concerning this situation, period and there is NO UPFRONT FEES/COST for the Mortgage Payment Funding/Loan Program, and also, we are Neither a Bank, Credit Union, nor any type or form of Mortgage Company that also include, but is NOT limited to a Payday Loan Company within or without the State of Colorado, we at Best Buy Financial Services Company (TM) is/are 100% an Alternative Commercial Financial Company.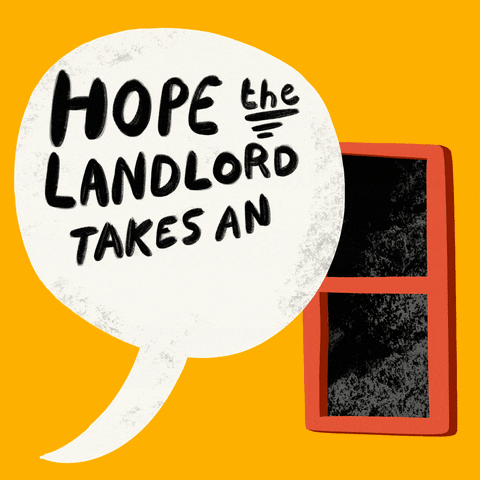 Now about most business owners, be them Minority or LGBTQ+ or even their allies understand the functions of the meaning of both the Economy, as well as Inflation, what most don't understand is when those who use this as a way to be greedy by continually using the Pandemic/COVID-19 as a reason(s), YES no one is claiming such didn't happen, nor it did not effect us and/or the way of life, but to us it as a factor to steal and lie or inflate the actual cost of living, its a real shame when one hides behind the facts of the illusion(s) that everything is ok, when its NOT - look everyone again understand things will go up, that is normal in business, as well as in life, but when things go way up and out of reach of those who can no longer survive...these act(s), action(s), as well as inaction(s) are the works of a few who sole job(s) is to disrupt the normal function of business, as well as life and hell yeah politicians do this everyday, and honey I wouldn't care some, but few are Democrats, while a lot are Republicans, and the reason for this who are more effected by the Ups, as well as the Downs of the Economy and/or Inflation or both, as well as the higher cost of their Mortgage payment, Rent payment, Housing or Housing payment(s), the cost of everyday living or the simple cost of Food.
YES! it is the job and function(s) of this company called Best Buy Financial Services Company (TM) and we try, but even we are somewhat amazed by the hidden act(s), action(s) and well as the inaction(s) everyone seem to have an excuse of why they cannot help...and some are legit, while others are NOT, they are bear face lies, as well as deceive oneself and it is our sole job to tell YOU, no matter who it hurts, Democrat and/or Republican - we are impartial a lie, et al is just that a LIE and sometimes more and to sugar coat a lie is just doesn't feel right to us, period, so if it cost us so be it, but the facts speak for themselves and we will report them, kinda like CBS and ABC News, et al.