The Crypto News from JPMORGAN (R) and More?
Updated: Sep 22
To some the Crypto Market has lost some, if NOT all its LUSTOR, but to us at Best Buy Financial Services Company (TM) that is not 100% TRUE with us we understand that the Crypto Market has loss well over $USD 2 Trillion, but it NOT the end of the world for some very serious Investors, look the Market for Crypto is Very Violent Market right now, but and that is a BIG AS* BUT we will the CRYPTO MARKET will bounce back with all its LOSSES and and give those who stuck with them a greater RETURN on their Investment(s), its NOT going to happen in a DAY, but its going to happen - so, its a wait and see type of MARKET and the Bear and Bull Markets are always Up one minute and Down the next and it sometimes is a scary place to be trapped in and it can STRESS YOU OUT, if YOU let it, and place YOU in a DEPRESSIVE MOOD, but in the long run, it can be F-U-N, fun for some as we have NOTED ABOVE.
But to some their Mental Health cannot take this type of beating, so they move on and that is both fair and a just reason or two (2). JPMORGAN (R) did also claim that some Large Businesses are feeling the pinch of the Down Parts of the Crypto Market. such as Microsoft(R), Virgin Atlantic(R)...this is "NOT" for those within the Small to Med-size type of companies, but if YOU are in need of further information that YOU need and without our endorsement we have listed companies that we ourselves TRUST on a personal level we follow, they are as so Listed below:
Bitcoin(R)

Bitflex(R)

Bloomberg Crypto(R), they also have a Podcast on the same Subject matter, honestly listen to it its quite interesting and direct concerning Cryptocurrency and the Market

JPMORGAN (R), et al
now their are more, but if YOU are serious it would be in YOUR best interest to investigate prior to any actual investment and/or YOU could hire us to do the work for YOU, for a mere small fee of $USD 191 (non-business owner(s) and/or investor(s)this fee/cost is for a couple and/or individual ONLY) that is good for One (1) full year from date of purchase, business(es) and their owner(s) the cost are a little higher its just $USD 850.00 (this is for at least four businesses Only after four (4) businesses are listed anything after that is a fee/cost of $USD 50.00 per two (2) business(es) thereafter) for One (1) full year, from date of purchase.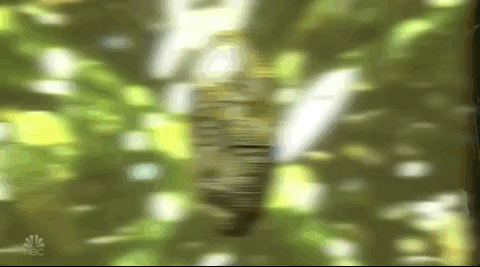 Many of our clients within and without both the Minority and/or LGBTQ+ communities are fully aware of the Crypto Market, and are scared to invest in it after the Trillion dollar losses, and we have informed 99.9%, if not 100% of them that at this time unless YOU are a serious investor, this is "NOT" for anyone just starting out in business and/or investing, YES! we at Best Buy Financial Services Company(TM) did state that the Crypto Market is a GOOD ONE, and we stand behind what we said 100%, but again we ask that if YOU are a small to mid-size Minority/LGBTQ+ business owner(s) and YOU wish to invest its YOUR money after all, but be careful get in where YOU feel YOU fit in and the investment feels right or just ask us the Expert, Best Buy Financial Services Company (TM) or any of those we listed above. Understand if YOU have invested before in the Crypto Market, well over two (2) years plus and YOU are heavy into it, STAY, but if again, if its YOUR first time we would say its a HARD N-O, no for us right now - right now is "NOT" forever, nor is it a LIFETIME.